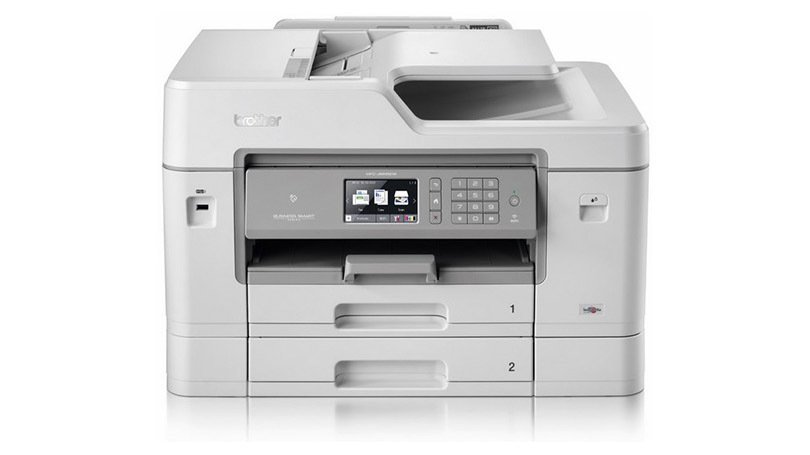 The Brother MFC-J6935DW is an all-in-one printer guaranteed for efficient office use. This inkjet is making a lot of noise in the office equipment field. Copier lease Santa Maria agreements are getting drawn up for this. This is why we have listed the pros and cons you have to know about this particular Brother printer.
If you are in Santa Maria and you are looking for a Copier in Santa Maria for your business, you may contact Clear Choice Technical Services in Santa Maria. You can ask about Copier Leasing Services in Santa Maria, Copier rental services in Santa Maria, and Copier Repair in Santa Maria.

What benefits can you get from buying one?

Wide-format

For an all-in-one printer to live up to its title, it needs to have this wide-format feature that allows offices to print documents in different paper types. This is important when it comes to workplaces as they print a wide range of formats. There may be brochures, documents, banners, etc. that are essential in their business too of course. Also, it has to be super flexible with its functions.

The HWD measurements of the MFC-J6935DW is 14.7 by 22.6 by 18.8 inches. Quite the office stationed copier, right? It has a paper capacity of 600 sheets as well. Now, that is a lot. Add the fact that it has an auto-duplexer allowing cost-efficient back to back prints to be done easily. Those 600 sheets of paper are going to be consumed in a budgeted way then.

The machine has scanning, faxing, scanning, and printing functions. All these functions are supported with the wide paper format that comes with the model. This can make your office the best document sender/producer ever.

Awesome connectivity

Your MFC-J6935DW is a wireless device that can connect to a lot of different devices. These are the following connectivity options:

USB port for PC connection
Wi-Fi direct
NFC (Near Field Connection)
Ethernet

It is also supported by the following app connections:

Google Cloud Print
Brother iPrint&Scan App
Brother Web Connect allows you to scan and upload image files to the following sites/apps:

Box
Brother Cloud Apps
Dropbox
Evernote
Flickr
Google Docs
OneNote
Picasa Web Albums
Sharepoint Online

Commendable Speed

Every office needs a reliable speed when it comes to their equipment and tools. This Brother printer doesn't fail to deliver such promises. It can print black and white text documents at a rate of 16.5 pages per minute. Ask dealers who specialize in copiers more about this and see for yourself.

Print Quality

The MFC-J6935DW's output quality is almost flawless in all types of print. Its black and white text is printed at a high quality best for formal business use. This is important as an office printer has to assure such quality. It also has good image print. It produces natural-looking yet crisp and rightly brightened image documents that are more than enough for any minor office use. It is definitely worth a copier lease!

What disadvantages can the model bring you?
Limited acceptable paper size for fax, scan, print, and copy functions.
I have mentioned early on that the printer has a variety of sizes. Still, it is missing the tabloid size compatibility. That is one of the most common office paper sizes that need to be printed. This is a huge con as it can be very disappointing for such an almost complete package of a machine. This may make you rethink copier leasing for this machine.
Not ideal in size.
The machine is too heavy and big. This is not an ideal office machine as it may be hard to move around. It also means there is a lot of it that can be accidentally damaged during rush print jobs when employees are not so careful anymore. It can also be the other way around, the machine causing them injuries. Yes, this is something one should consider when it comes to this particular model.
It is not as easily delivered in the station in the first place. Copier leasing dealers will have a hard time with it. More so, it also is not easily moved, and offices need a machine that can adjust along with their workplace renovation shenanigans.