Small enterprises often think that they are not fit to have copiers stationed in their offices. There is this misconception that copiers are built only for huge businesses. The business industry is highly competitive that no enterprise, no matter the size, is excluded from all the pressure. Copiers were built not for particular business size, but specifically for the operations that demand the use of them. Small enterprises have a great deal of document processing tasks, even more than the big ones sometimes. That is why a lot of small businesses are getting copier lease contracts, copier lease Santa Maria deals, for example, to experience the convenience. The machine may not sound fit for a small operating firm, but it will do the
expansion for the business itself. Here's how: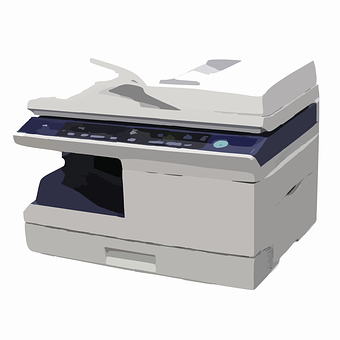 Copiers help you accomplish tasks easily and quickly.
Most multifunctional machines, no matter the kind, are limited in the sense that the functions cannot be done all at the same time. Copiers, on the other hand, allow scanning, copying, printing, faxing, storing, and syncing of documents to be performed simultaneously. For small businesses that need to cover a lot of bases for their growth, having all those tasks covered hands-free is a big advantage.
Every worker in small businesses is given a set of tasks for each day that could be overwhelming to accomplish. What makes it more stressful for them is the bunch of errands copiers can do. Using ordinary printing machines or running to a printing shop could reduce their time to half or more. That would leave them cramming up just to accomplish other major
business tasks set for the day.
Copiers can give them a lot of time to prioritize other bigger assignments. The machine can make sure that the documents are all processed right and delivered on time. Imagine how big lifesaver copiers could be for small businesses, especially those that have a lot of work done in their offices daily?
Copiers have personalized panel for system access.
Small businesses need to monitor their use of materials that come with expenses. Copiers have expenses for things like paper so it has to be monitored. Copiers, fortunately, provide an automated record for every activity in it. It also has a feature that allows the administrator to choose, which people in the office could only have access to which specific function of the machine.
That way, the administrator could also keep track of print volumes over time. They would also have peace of mind knowing who is only allowed to use the machine; specifically helpful with data security and controlling expenses.
Copiers make it possible to accomplish tasks without employees standing up.
Copiers can be connected to different devices and systems used in the office via Ethernet, Wi-Fi, USB cable, data storage applications, and communication applications. This is very timesaving because people in the office could perform functions in the copier even when they're just on their desks. This is very useful in times when everyone needs to stick to their desktops while making sure the necessary documents are processed at the same time.
Another instance is when people are outside fo the office for fieldwork–a common small business thing. Sometimes, a client might reach out to the contact person during their fieldwork. The client might request to have documents sent to them urgently. It is known that those are crucial times because they are mostly about deal-sealing.
The person on fieldwork could just use their smartphone synced in many possible ways to the copiers. That way, they could remotely fax the documents to the clients in real-time. No delays and excuses–the client will not feel like they are not prioritized and the contact person has no reason to be stressed. The task is accomplished.
Copiers can handle heavy-duty work without decreasing performance.
Copier lease deals are only offered for at least 3-5 years minimum of the term. This is because they can handle heavy-duty without decreasing performance in that span of time. It can even exceed that time frame. That is how reliable copiers are, and small businesses need something that can
last. They need something that can back them up right from the start until they expand. That time period is even a perfect range for small businesses' growth.
So copier leasing will not only make it easy for small businesses to acquire the copiers they need. Such an agreement will also guide them in a crucial time period.