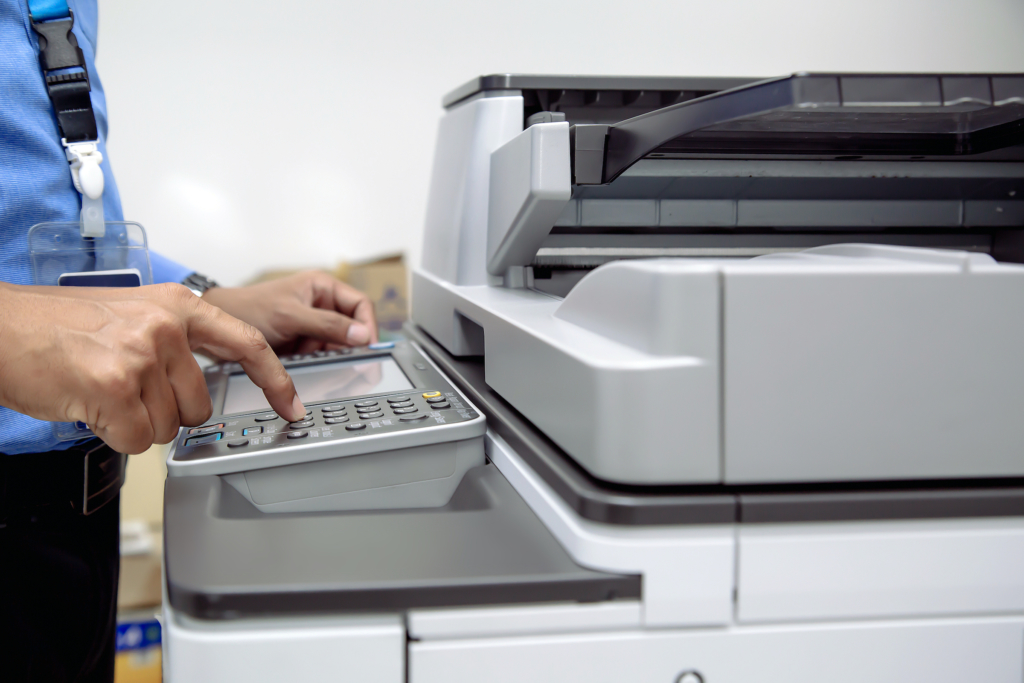 Copiers and printers are essential devices that businesses, firms, and copies should have, even if they are start-ups, small offices, and limited workers. These should not be a discussion because we all know vital documents, proposals, and receipts in the workplace. In addition, a copier is a good investment because it is easy to print, cost-effective, and convenient.
If you're considering your first ever copier, these three should be on your list: Lanier MP C6503, Ricoh IM C2500, and Konica Minolta C658.
You might be unfamiliar with these brands, which is the first time you have heard of them. However, fasten your seatbelt as we introduce you to its features, benefits, components, and how beneficial they are when you buy them.
Lanier MP C6503
If you're looking for a multi-functional copier that is high-performing, durable, and can cater to all of your printing needs, then the Lanier MP C6503 printer is for you. This multi-functional copier can easily print, scan, photocopy, and transfer documents.
Its notable features are: it has a rapid print with an approximate speed of 65-70 pages per minute. Its paper capacity is in a large number which can cater up to 8, 100 sheets. This Lanier MP C6503 copier offers a high resolution of 1200 x 4800 dpi prints compared to other copiers.
It is also easy to use and fax documents by scanning the contents on the copiers then sending them to your computer, laptop, or even cellphones.
Furthermore, here is the list of the technical components of the Lanier MP C6503 copier:
Document Feeder for Single Pass.
The standard paper capacity is 3,700 sheets, with a maximum of 8,100 sheets.
It has a 65/65 ppm speed.
It has a scanning speed of 120 ppm for simplex type and 180 ppm for duplex type.
Ricoh IM C2500
The Ricoh IM C2500 is among the best multi-functional printers. Compared to the other two in this list, it is the most suitable one we can recommend. Let us tell you why. This multi-functional printer performs the best all-in-one but is sold at an affordable price. The price range starts from $2 000 and goes up to $3 000. But if you want a smaller version that fits your small office, then the compact one costs about $1 000.
The Ricoh IM C2500 is also a brilliant touchscreen printer that helps increase efficiency. Its printing capacity is excellent, too, wherein they can produce at least 2 300 copies and print 1117 color images.
The same with the first one, this copier can quickly transfer data and copies to your computer, laptop, and phone. So, you won't have to run around the office to give a copy to your workmates—send it directly to them, and your problems are solved.
C658 Konica Minolta
If your company is growing and there's a heavy load of printing materials, then this C658 Konica Minolta copier is suitable for that. It has a commercial-grade supply chain that can accommodate many prints. They have a paper capacity of 6,650 sheets, have beginner-friendly touch panels, and print from your smartphones.
With how good their printer ink and images are, this printer is used for magazines, marketing materials, flyers, brochures, and more. Also, it is easy to work with because you don't need to adjust the content materials. Instead, print them directly and get the result you want.
Conclusion
Choosing a copier is not as easy as it appears to be because you need to consider many options and factors. However, we can help you choose the right one in less than seconds! We offer our services in guiding you as buyers to weigh their printing needs. At the same time, we can lease you your chosen printer to try. So don't forget to contact us and we'll guarantee you that we'll cater to all your technology needs!